New Report – Masters Series Payout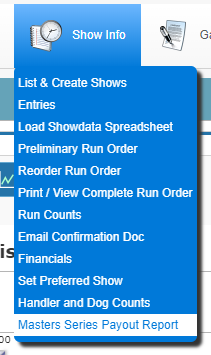 UKI has updated their policies in 2020 to require clubs to pay them any winnings from Masters Series that are not earned by competitors. Previously the clubs were allowed to keep any undistributed winnings.
The new Masters Series Payout report will now tell you how much was paid to competitors, and how much is owed to UKI.