New Feature – CUP Events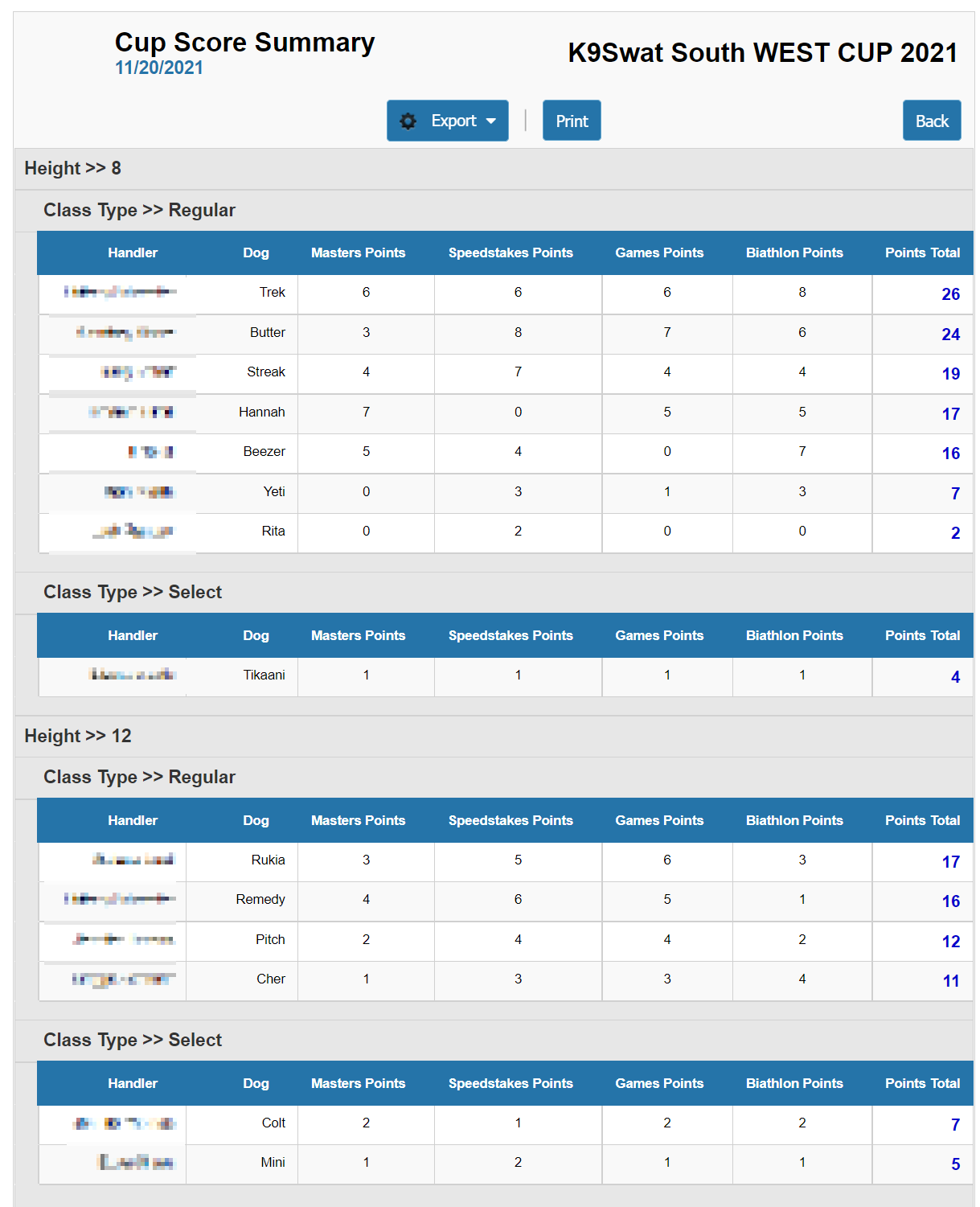 UKI Manager has added the additional classes necessary to support hosting CUP events. The program was used to host the K9 SWAT Cup in Texas in September 2021.
When your show setup indicates this is a CUP event, you will see the CUP points assigned to Biathlon, Games Challenge, Speedstakes Challenge, and Masters Series results.
There is an overall Cup Points scoring page to show where everone sits in the results, and Cup Scoring Spreadsheet download to provide to UKI when the show is over.