New Feature – Email Templates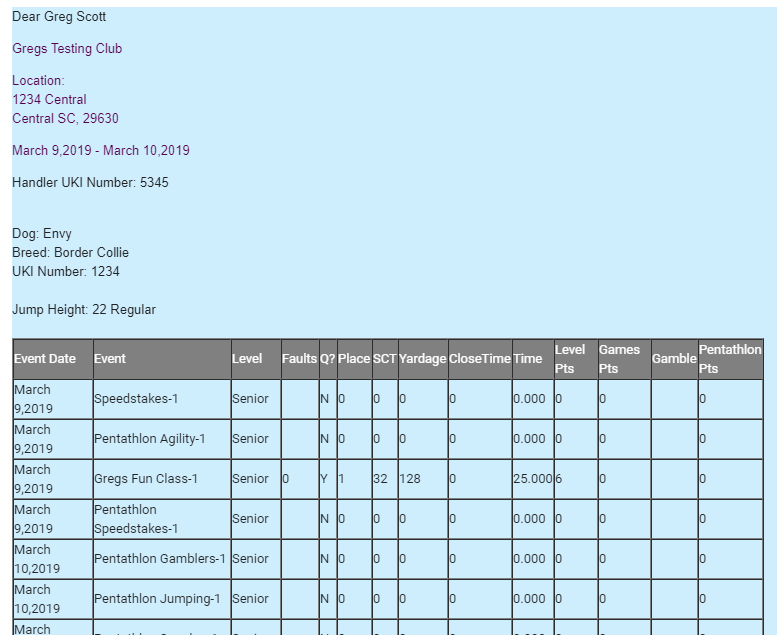 The templates used to send the Entry Confirmation and Results emails are now available to be updated. There are 5 areas exposed for each template type:
Subject
Main Body
Dog Detail
Table
Table Cell
Here is an example of each section from the confirmation template: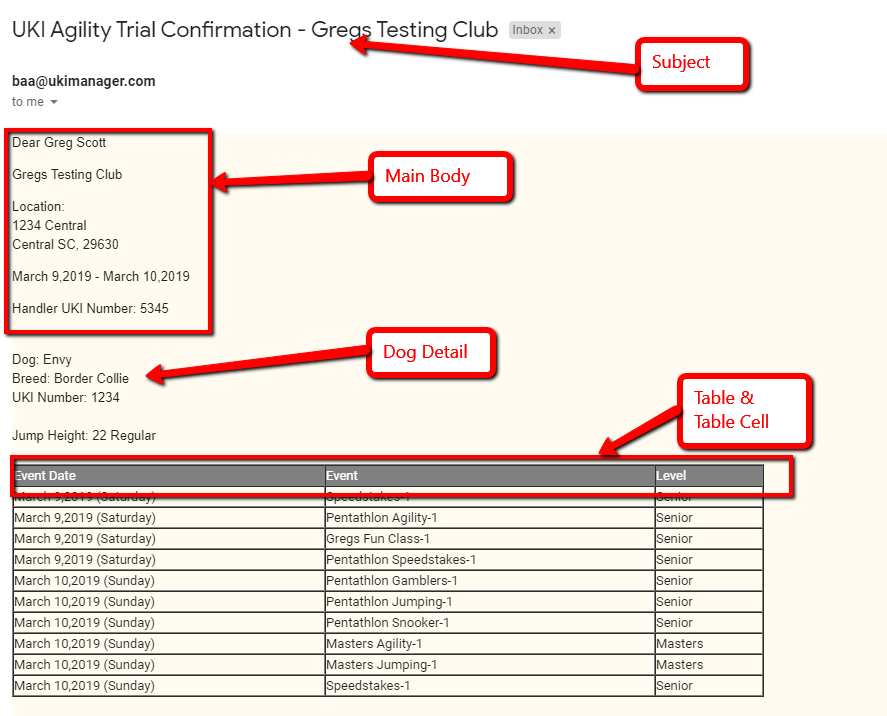 To update a template section, navigate to the Admin Setup > Email Template page. Find the section you want to update by using the navigation at the bottom of the page. After updating, Save your changes. If you wish to restore to the original setup, it's suggested you save the current template to an external document (ie Notepad) before making changes.
Here is the Main Body section of the Entry Confirmation: